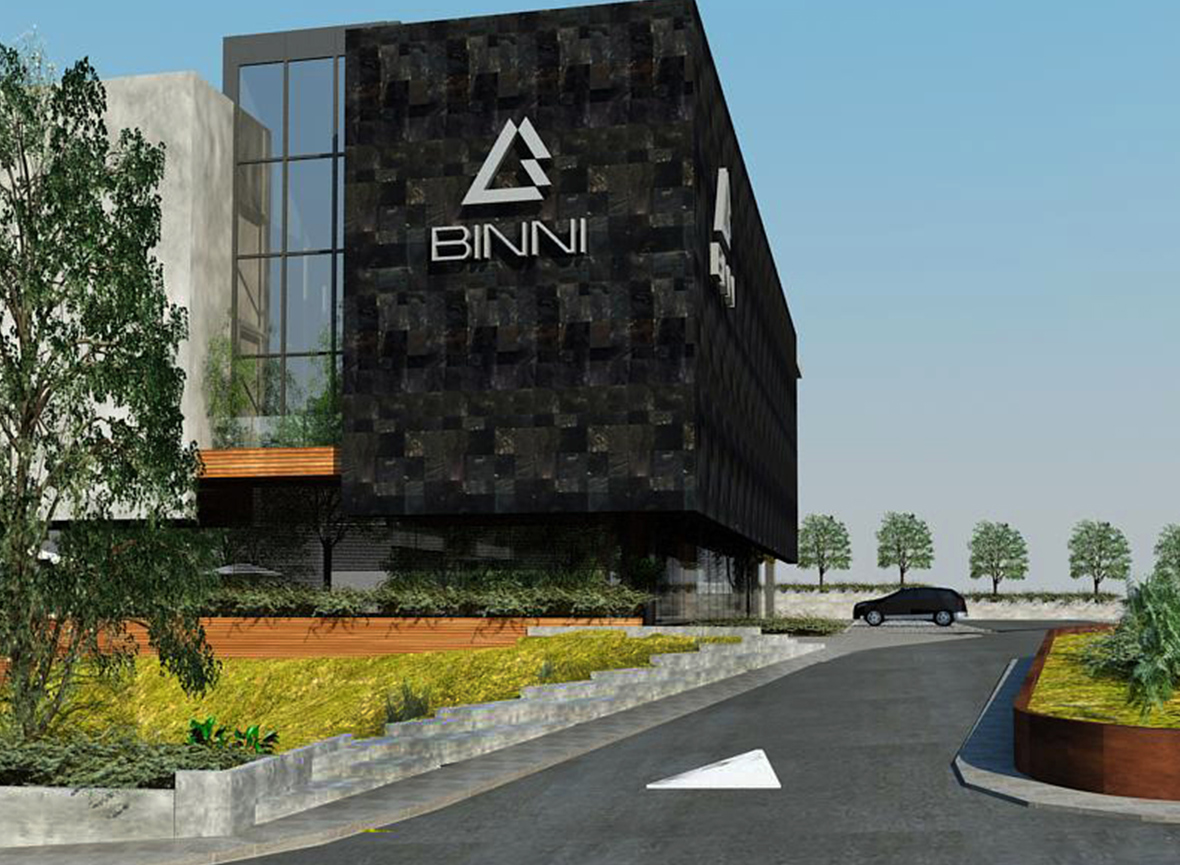 Aug 18, 3:21 pm
A traditional business
Binni company, located in Vushtrri, Kosovo, was founded on 1989 as a traditional business that was passed on from generation to generation.
As one of the first companies that produces materials that are used in doors, windows and other products related to furniture, Binni has advanced in their producing skills, following up big international markets standards.
With materials of highest quality, we carefully designed a modern building to match Binni's creativity and style.
Faceboook
Twitter
Modern quality

Created with highly detailed textures from bold materials, the newest building of Binni strives to be a representation of the quality products contained inside.


Surrounded by plants growing on the side of the roads, the building is large, with a simplistic structure that contains parking lots for visitors or customers.