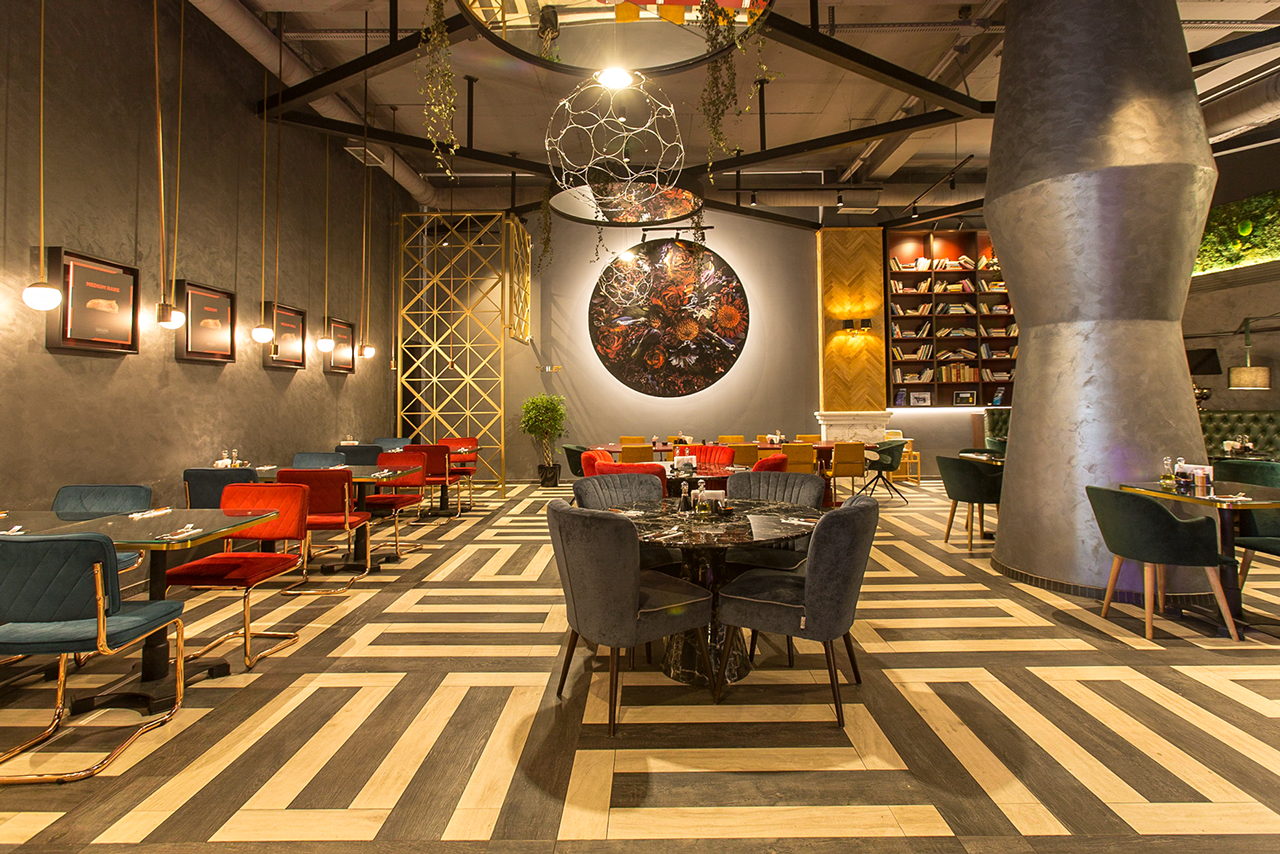 An extravagant steak house
Client
Sarajeva Steak House
Location
Prishtina, Kosovo
Located in Rruga B, Prishtina, Sarajeva Steak house concept is treated to offer an unique and extravagant environment experience.
Archides has given this steak house a very dynamic interior by combining different art themes to create fantastic luxury experiences for all its visitors. Perfect blending of shapes, heights and luxury details make this steak house a special place to visit.
These elements play a subtle but important role in creating an ambiance that subconsciously makes the food taste better and more savory.
A contemporary and artistic ambiance is what Sarajeva Steak House offers
The contemporary and artistic feel was achieved by using components such as high ceilings, stylish colorful chairs, stylish bar area, and tranquil lighting from low-hanging pendant lamps.
Visiting Sarajeva Steak House gives the customer a special feeling of endorsement and makes the time spent there feel like combining the organic flow of nature with the balanced living ambiance.
Faceboook
Twitter