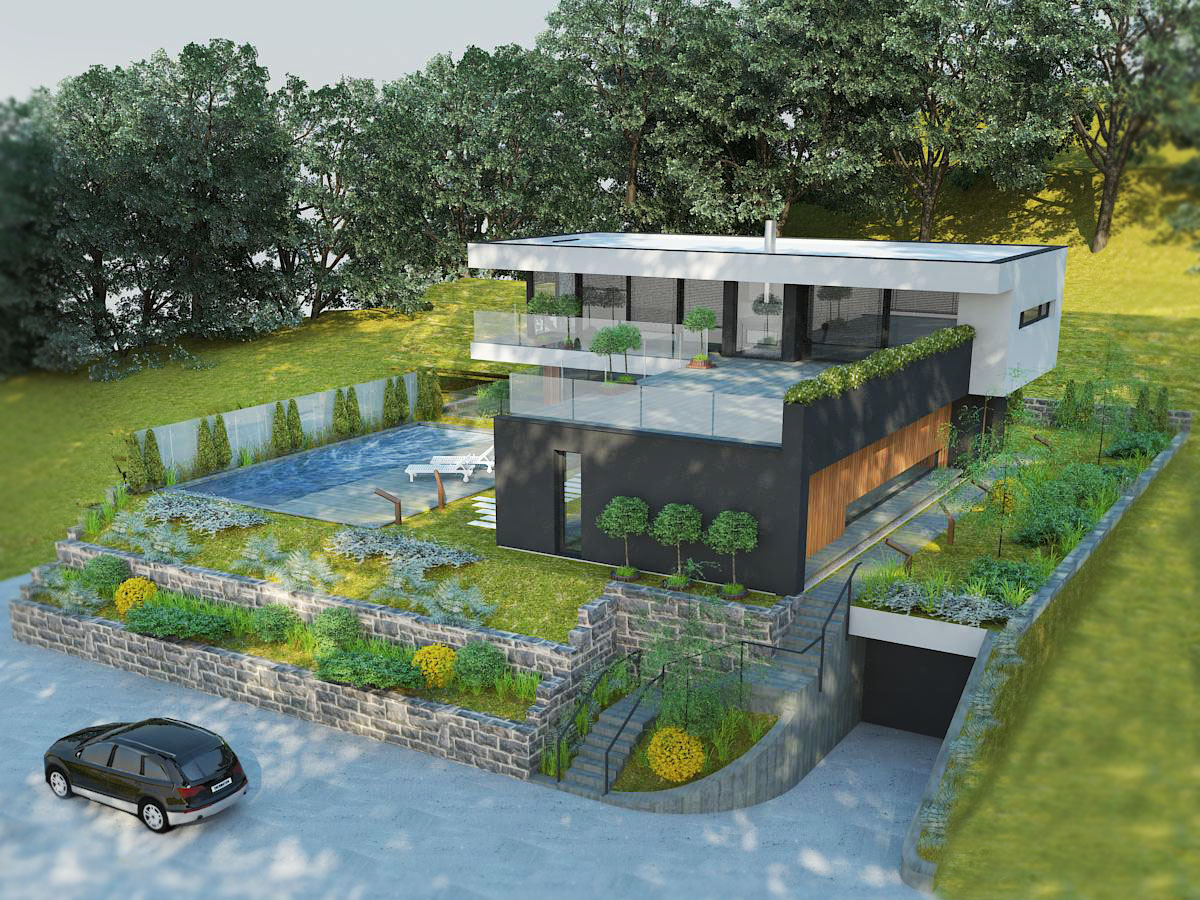 Unlike most homes, this one is sure to catch your eye and keep you entertained as you move through its different areas! A contemporary style that offers calmness and beauty.
The eco friendly elements of design echo in the surrounding environment; the massive windows that frame parts of the house blur the lines between inside and out. Framed by the black facade, a contrast is created between the bright white color and warm wood themed walls.
Different materials and colors, varying geometries and layers of light give this home an unconventional yet comfortable feel.