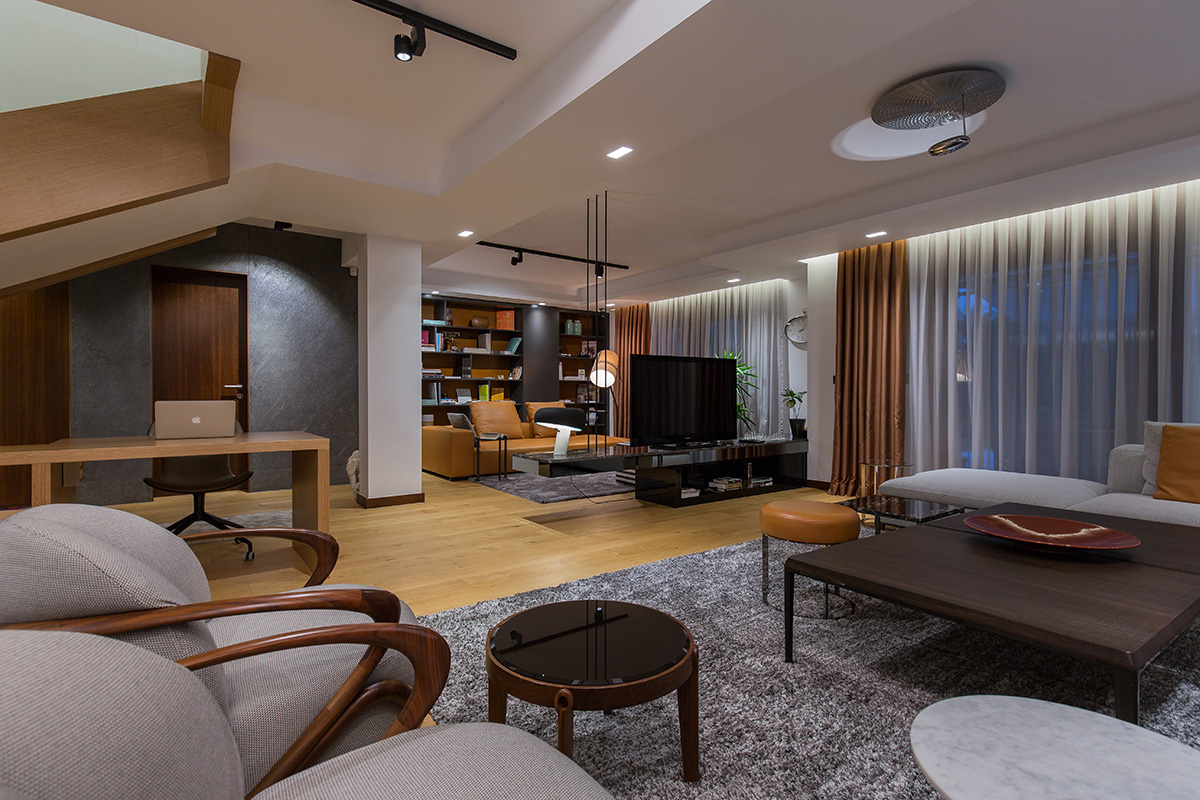 An Elegant Ambiance
Location
Prishtina, Kosovo
Inspired by modern design, these eye-catching spaces employ a sense of comfort while maintaining simplicity and a sleek feel.
Contemporary materials of marble, wood and leather with crisp clean angles, are moderated with neutral grey and a dash of copper-tone accents that add warmth to the home. Accessorising is consciously sparse and a few sculptural pieces take priority to decoration.
Rich in styling and carefully arranged, the fireplace, the library and big furniture create a cool, welcoming vibe.