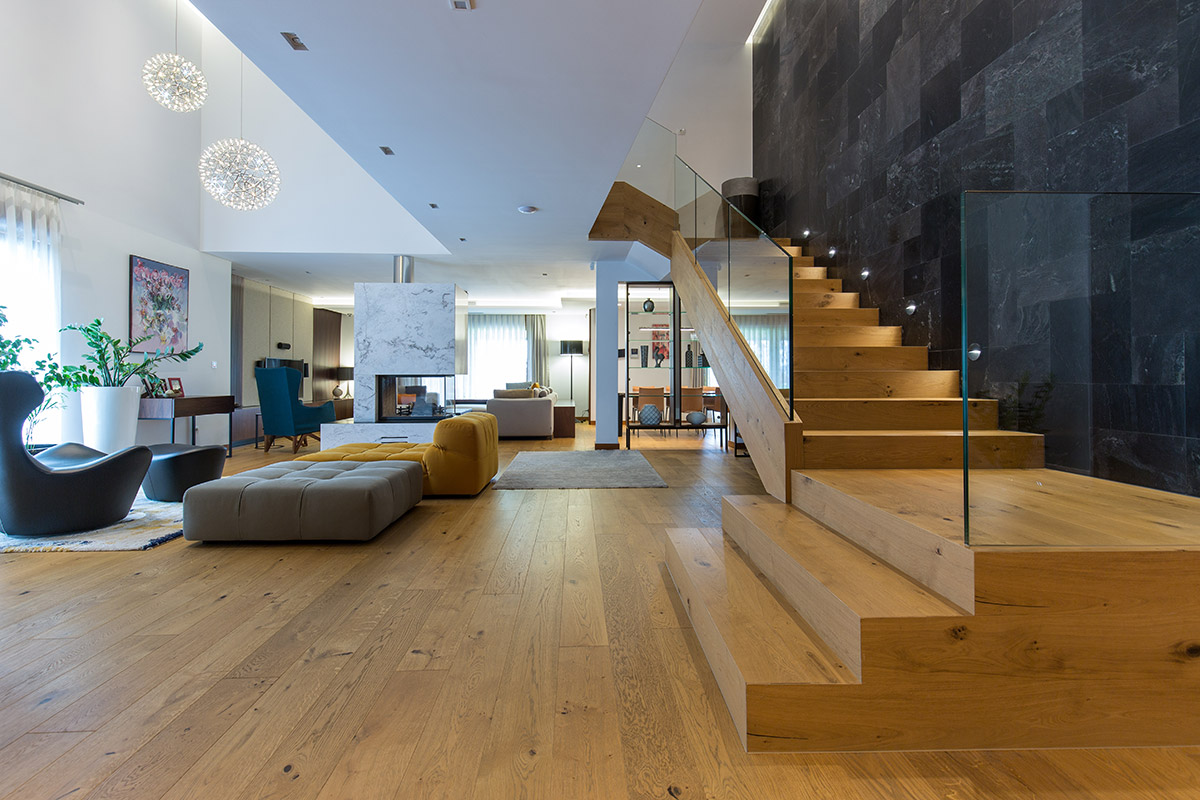 A spacious home
Location
Prishtina, Kosovo
This project is characterized by spacious rooms and the daring combination of light and bright colors, with wood and marble themed materials.
The fireplace serves as a focal point between the living room, which is designed in a modern manner, and the gallery which includes a tall library. The color palette used includes neutral colors, and as such it fuses easily with wood motives, excluding a feeling of comfort.
The floors interconnect through the library and the tall wall made of modern black marble slates, reflecting elegance and unification of spaces in a sophisticated way.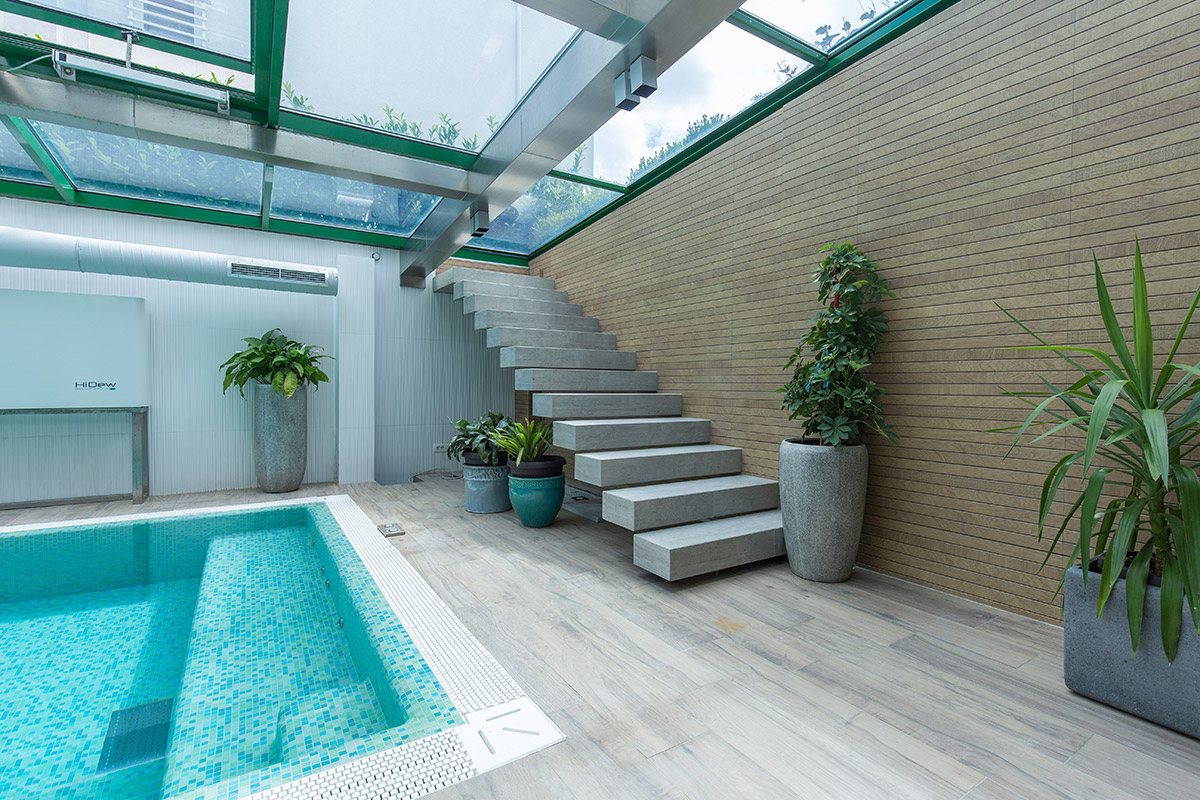 Contemporary Living
The base floor includes an indoor private swimming pool and a terrace spot, that are decorated with blue tones and green plants.
Several spaces are styled in a contemporary manner, mixing the modern approach with some traditional furnishings, and excluding in this way an overall feeling of coziness
Faceboook
Twitter