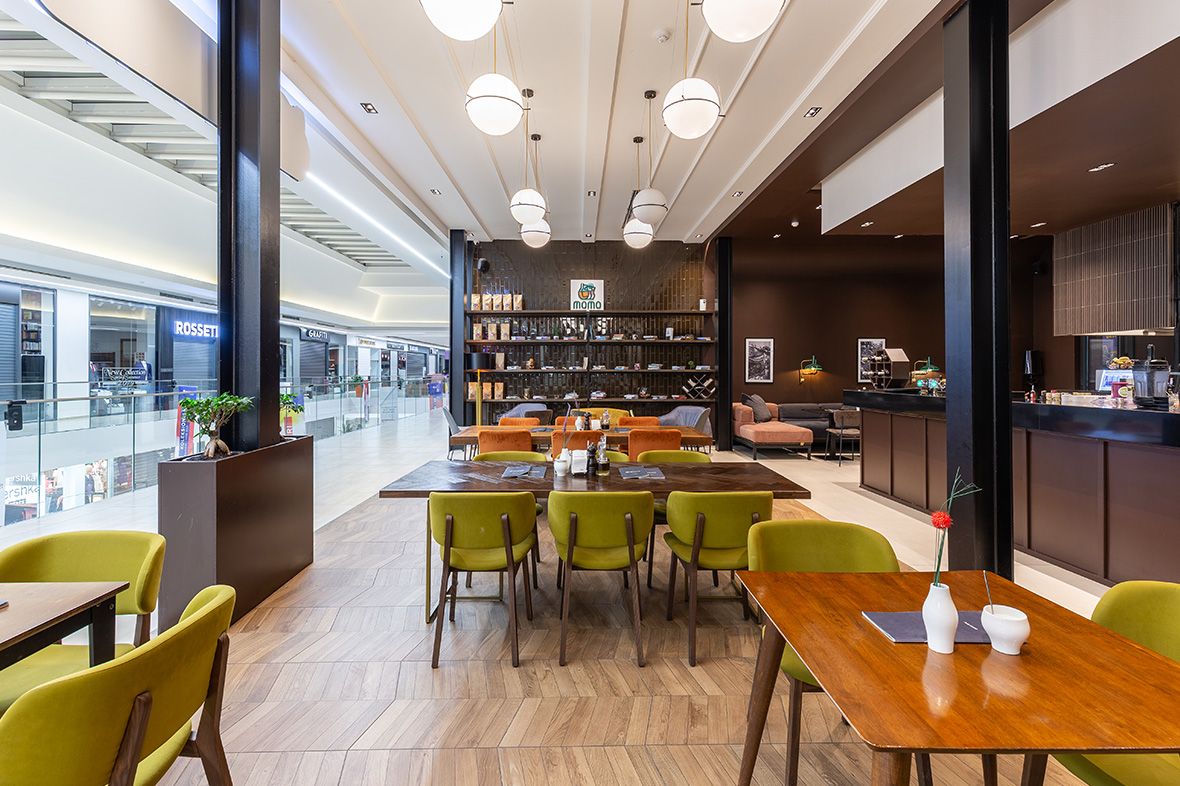 An Eclectic Ambient
Location
Prishtina, Kosovo
MOMO's environment was created as an eclectic space, inclusive in diverse styles that match the various services offered by MOMO.
The interior is characterized by individually styled areas that embody a common theme of contemporary approach. With an easy going vibe and simplistic decor, the coffee area interconnects with the dim, richly colored lounge bar through the tall library.
The furniture are elegant and comfortable; the materials we used include marble, velvet, wood, stone, and glassy light fixtures.