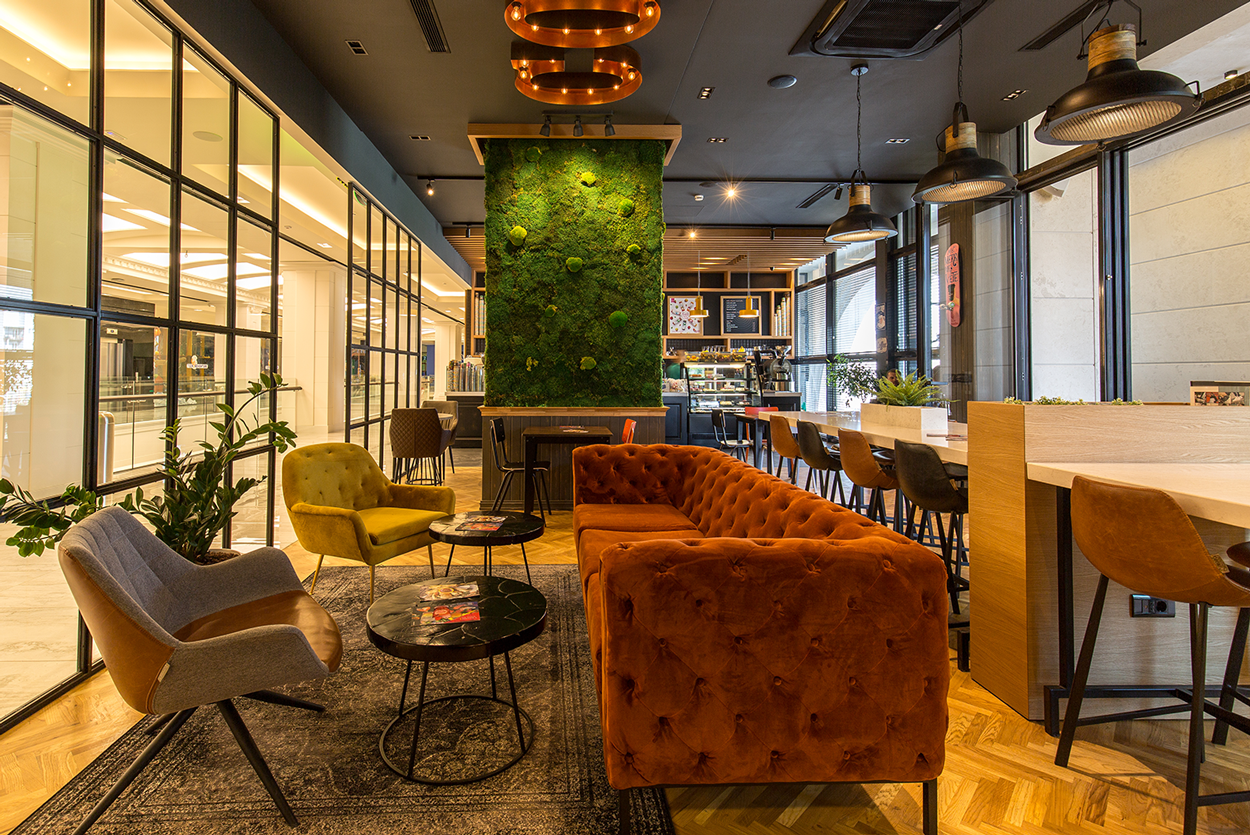 A naturalistic space
Location
Prishtina, Kosovo
The interior of Sach Caffe, located inside the Royal Mall building, was designed around the concept of love towards nature, merged in a space that reflects warmth and coziness and smells like coffee.
The space is designed to have an open-space feel that is achieved through the all-around windows and the furniture of bright warm colors – yellow and orange. We wanted to emphasize our appreciation of nature through wooden floors and the living green wall which is the central point of the space.
Sach Caffe features various seating options and as such it is an inviting space that offers comfort for socializing while still respecting intimacy.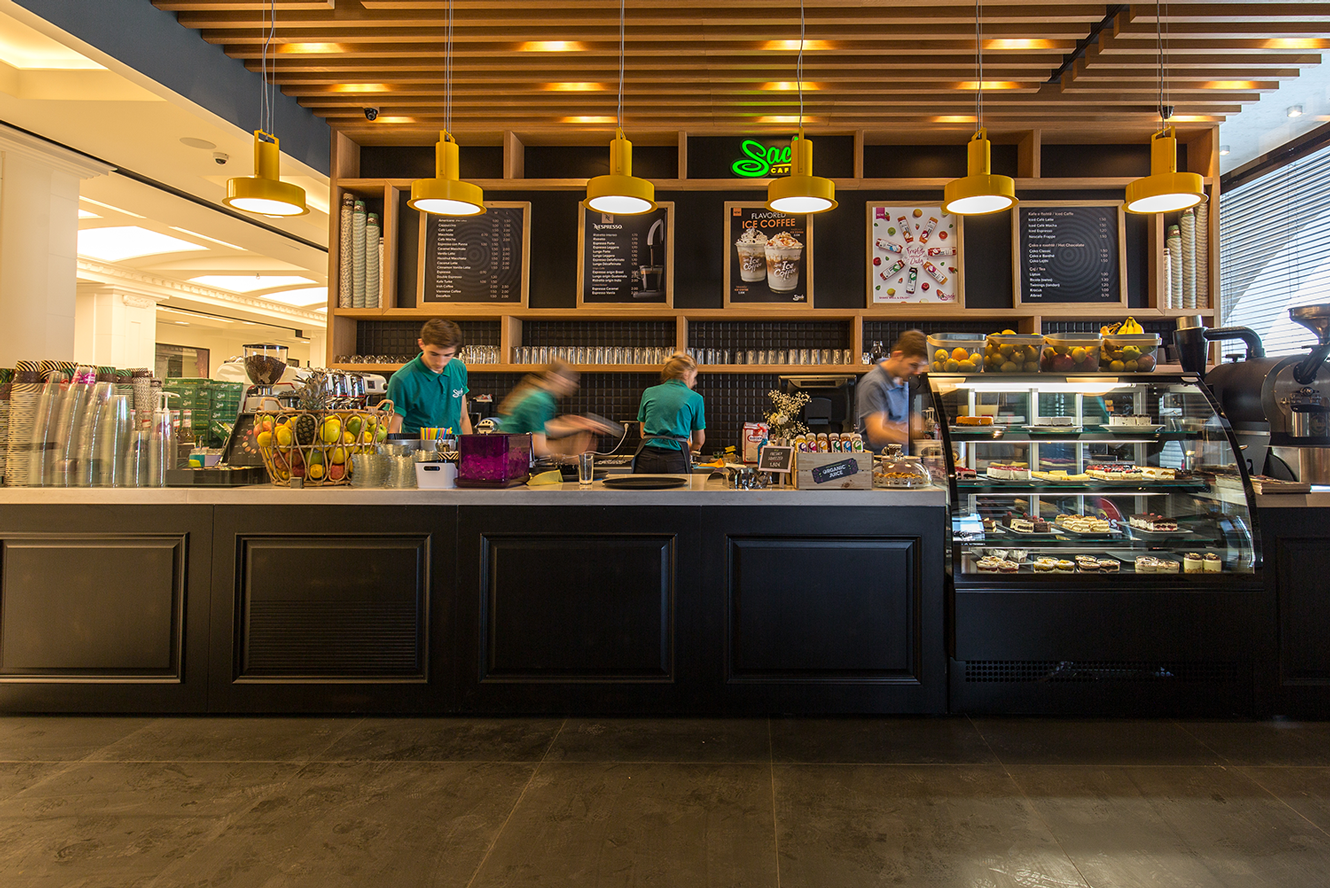 Perfect place to eat and drink!