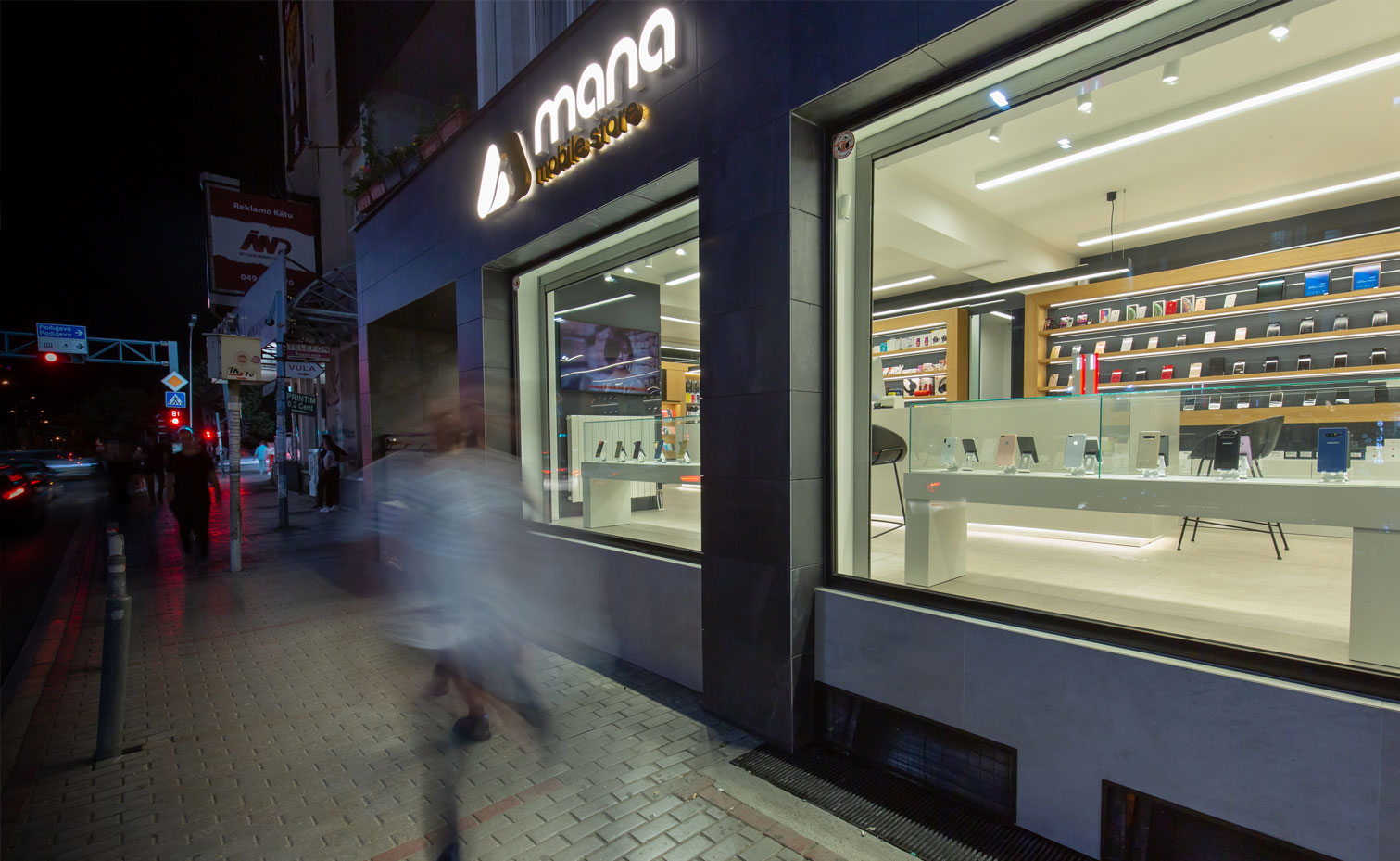 Modern Home for Advanced Technology
Location
Prishtina, Kosovo
Located in Pristina, Kosovo, the newest mobile store in town displays a modernly arranged interior, complementing their quality product & service offerings.
Devices of advanced technology are displayed all around Mana through big transparent glasses, so that visitors and costumers can easily navigate and look about. Vertical alignment was applied for practicality as well as added space.
Gadgets are framed into wooden boxes, giving off the general feeling of a library, while the monochromatic theme helps attain the uncluttered, clean look.