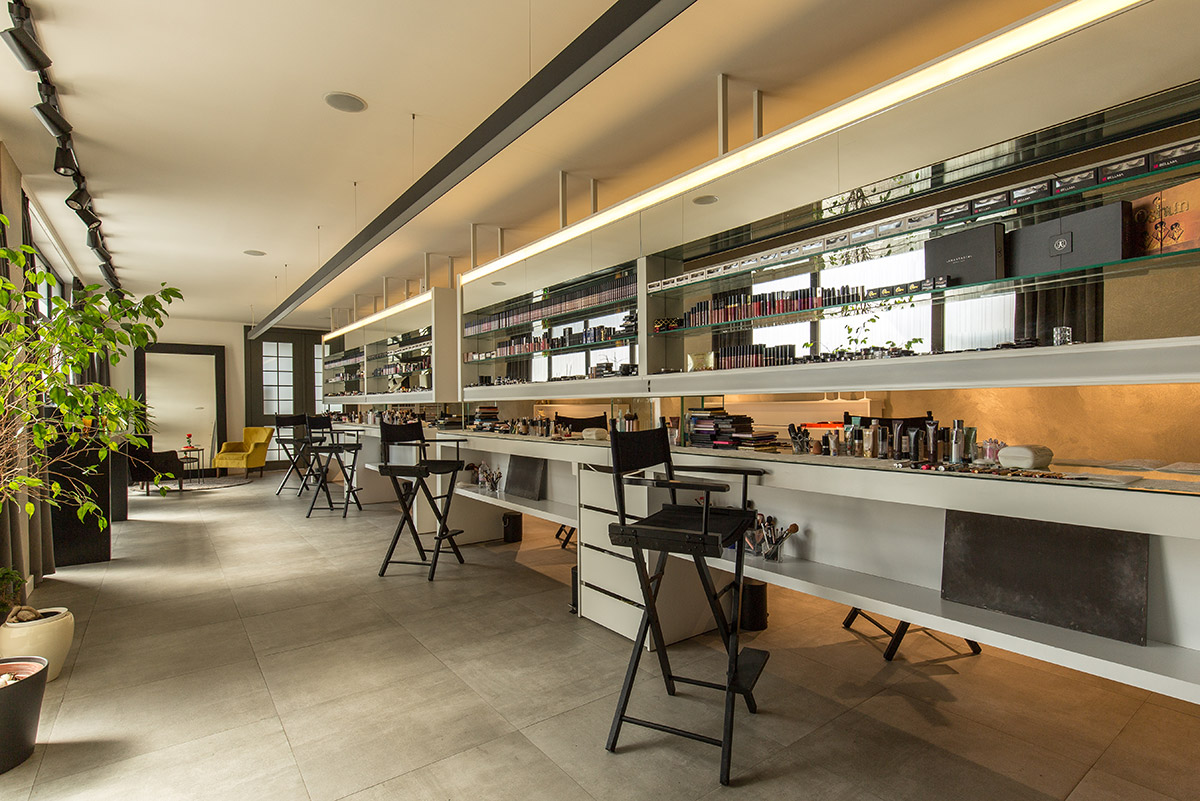 An Urban Beauty Salon
Location
Prishtina, Kosovo
Kaci & Sellma salon, located in Prishtina, aims to reflect a comfortable and pleasant ambiance, so that you will walk out this place feeling as beautiful as this salon looks.
The interior has a modern quality, designed to bring out a relaxing and sophisticated atmosphere. Significant features of this space are the unfinished ceiling of an industrial style which merges naturally with the urban elements that the furnitures contain.
The sequence of brown wooden tables that serve as the centerpieces of the space, hold the cosmetic products which glow underneath the emphasized lighting above each table.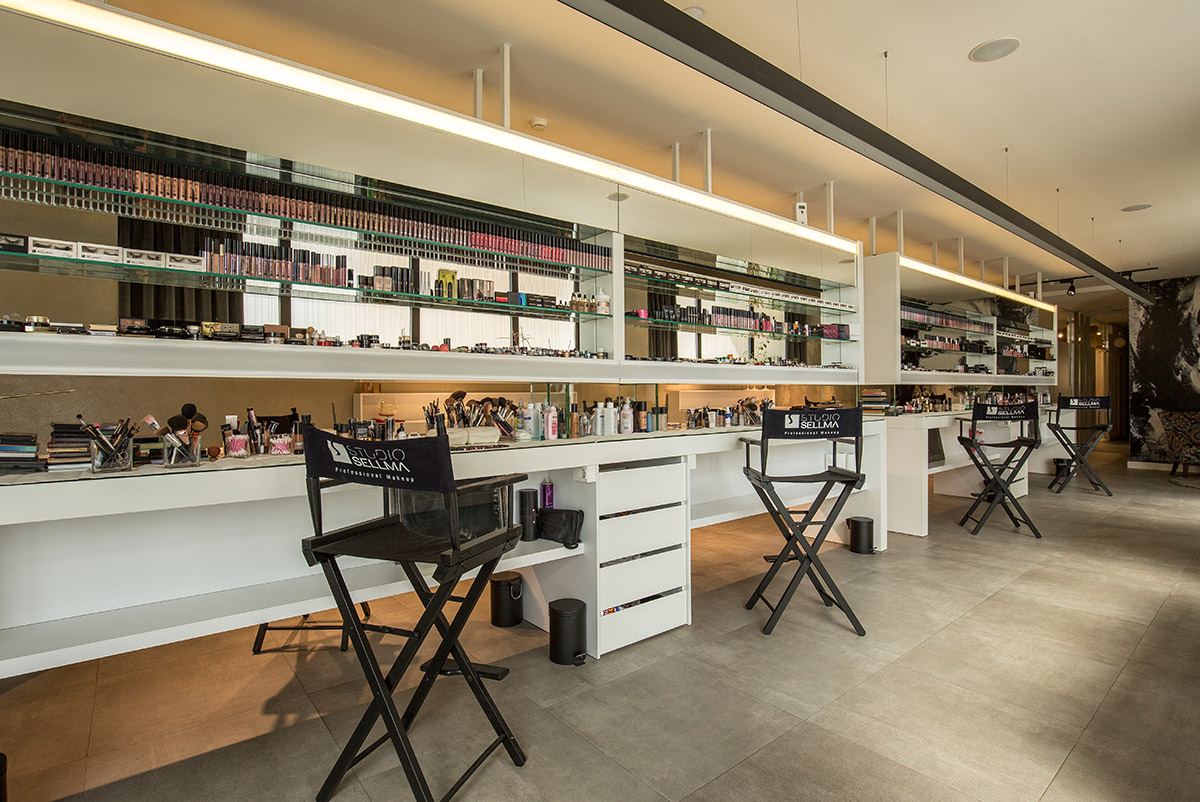 A place to make you feel good and look good
Kaci & Sellma salon is spacious, styled with black leather chairs and metallic elements which fit perfectly into the general theme of this interior.
The waiting area is a cozy one, surrounded by large windows and defined by nuances of brown and grey, which create a relaxing atmosphere.
Faceboook
Twitter