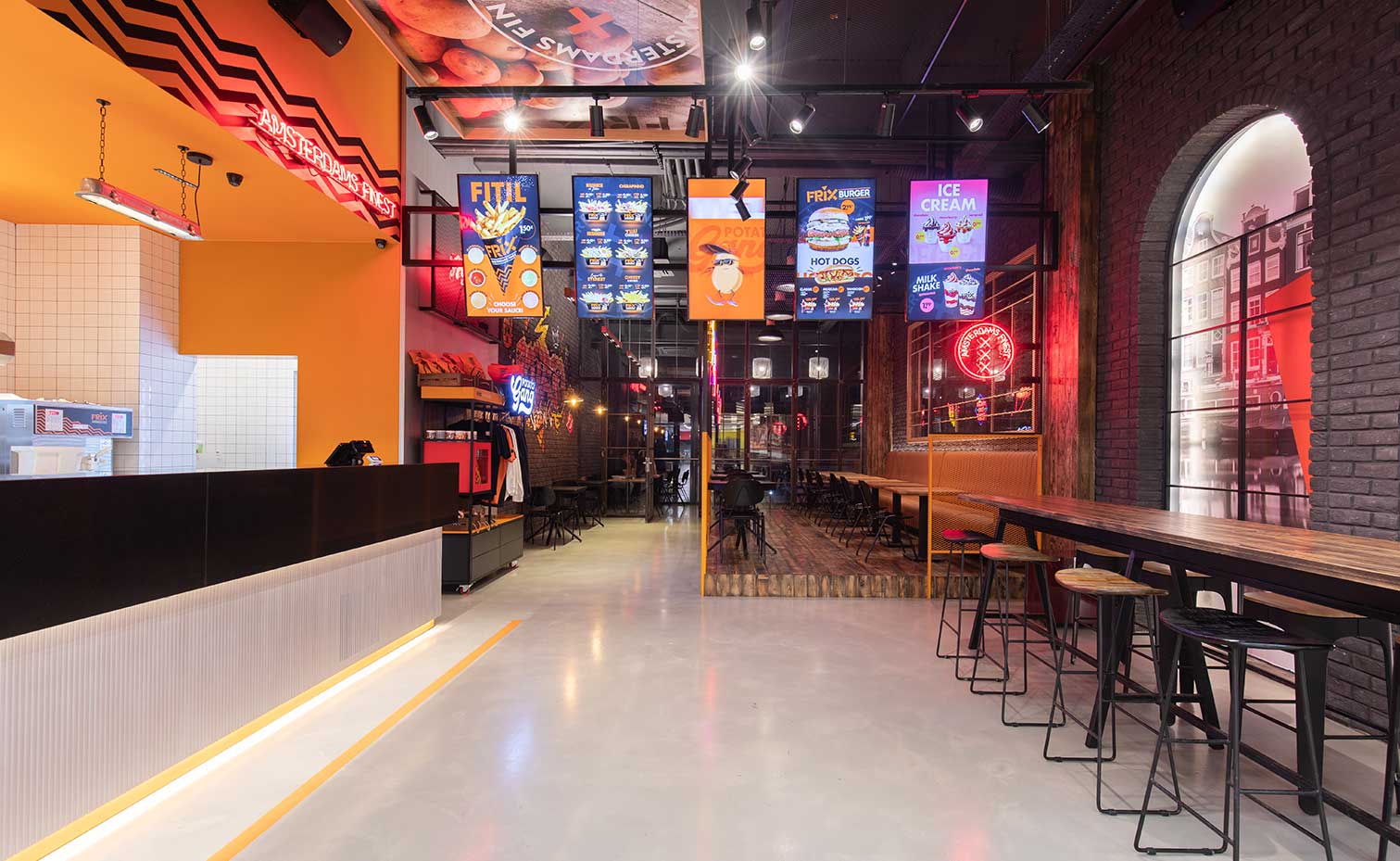 Created with the finest natural materials, Frix Fritterie interior represents a tasteful and stylish restaurant inside of Albi Mall building.
Youthful and energetic, this express-self ordering restaurant offers the ideal space for fast, tasty meals and drinks. The styling is minimal, and the space is well contrasted through vivid color choices and bold geometric themes.
Dim lighting shines on the contemporary black furniture, while the enclosed area reserved for dining integrates neon lights that serve as decoration.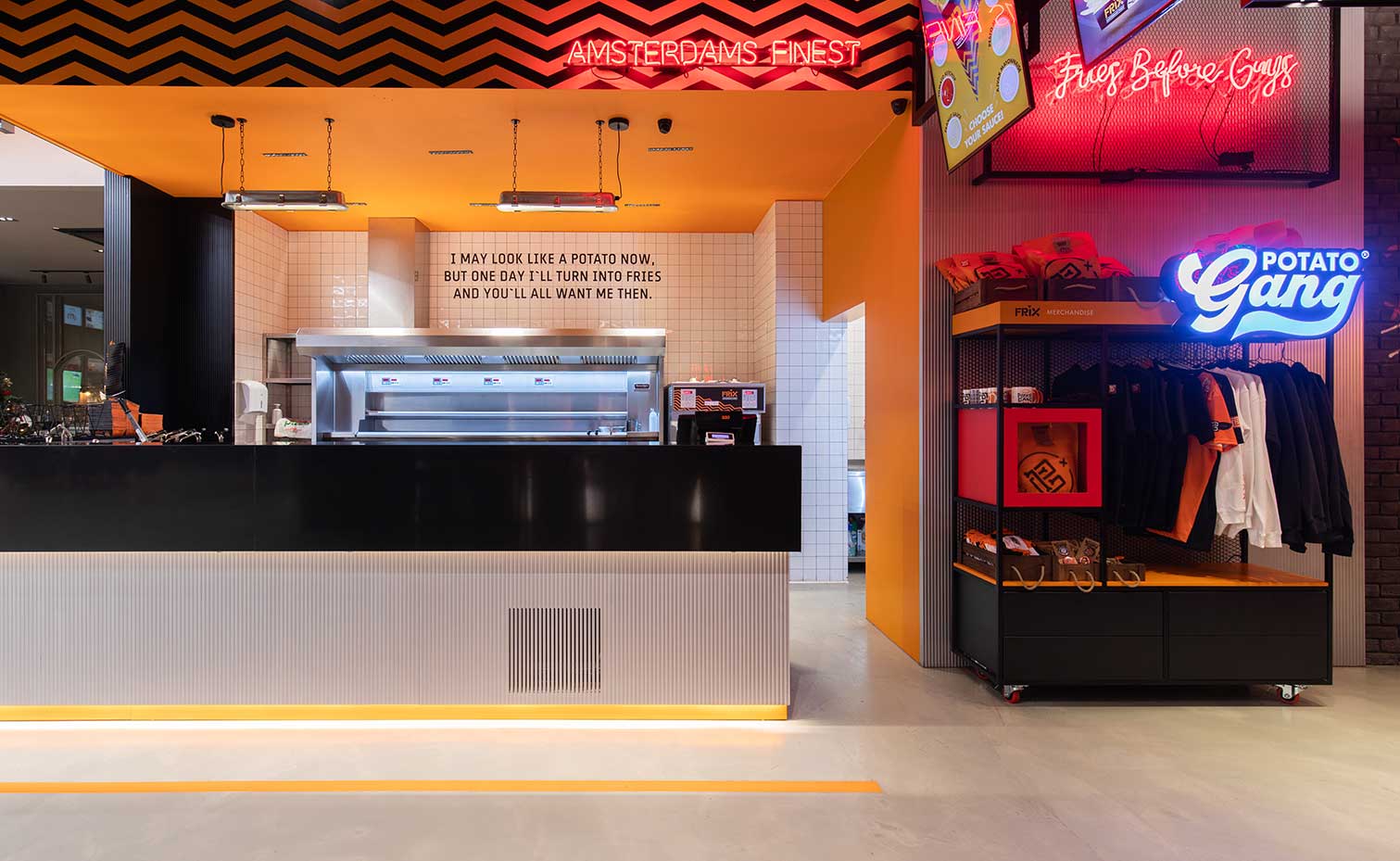 Elements such as wood and slates of stones were used throughout the interior, reflecting simplicity in the restaurant that combines good ambiance with delicious food.
Meanwhile the decoration embodies an urban theme, with graffiti and funny saying that capture the best of Prishtina's youthful and energetic spirit.
Faceboook
Twitter