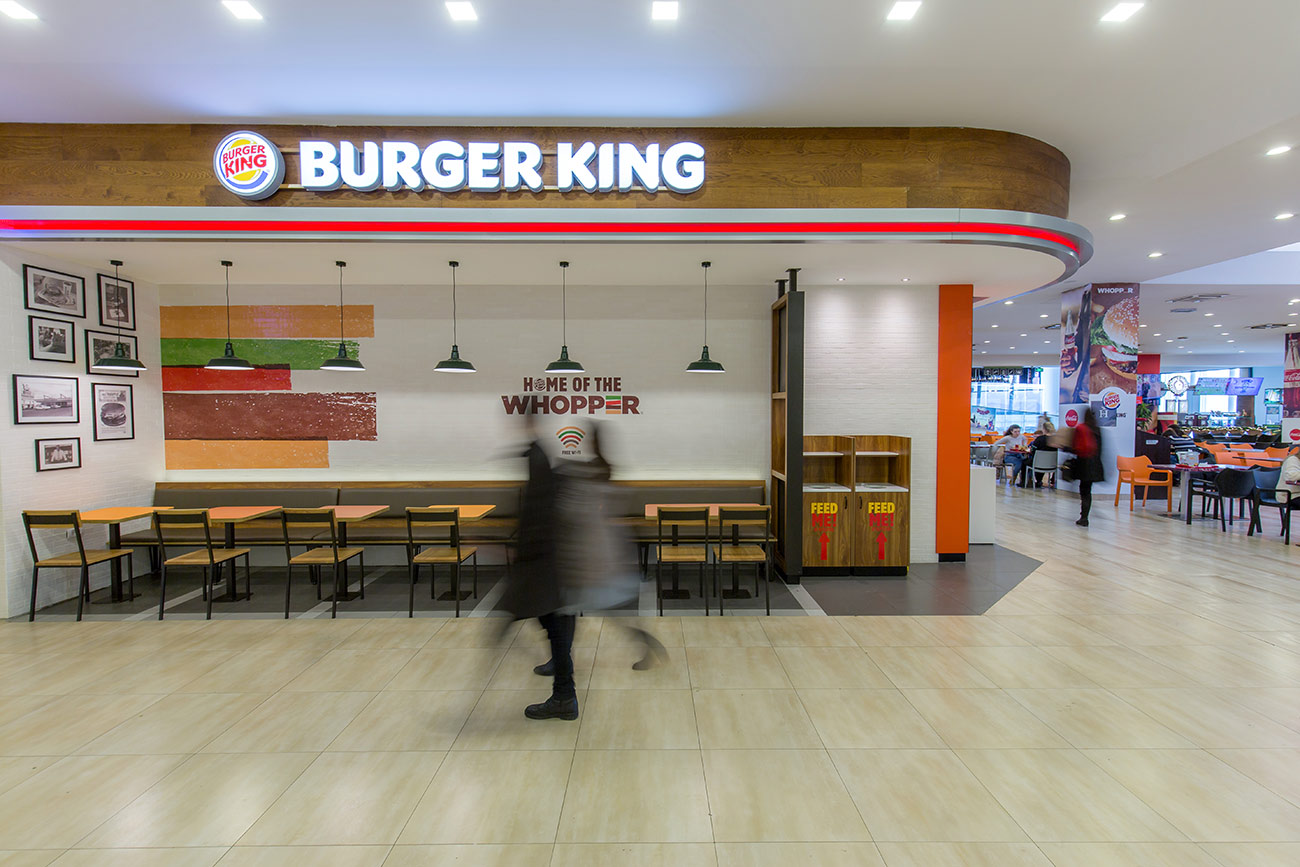 Burger King is an American chain of fast food restaurants, spread globally, with the newest location in Pristina, Kosovo, inside of the Albi Mall building.
The concept of Burger King's interior was created as an express self-ordering restaurant, in which visitors can enjoy a quick meal in a small cozy eating area. Aiming to evoke the early days of the company's brand, the design features their logo and their most significant product "Whooper" seared onto wooden spaces.
Well lit through low-hanging lighting over the table tops, we used materials such as reclaimed wood, brick, metal and copper to create a natural ambiance.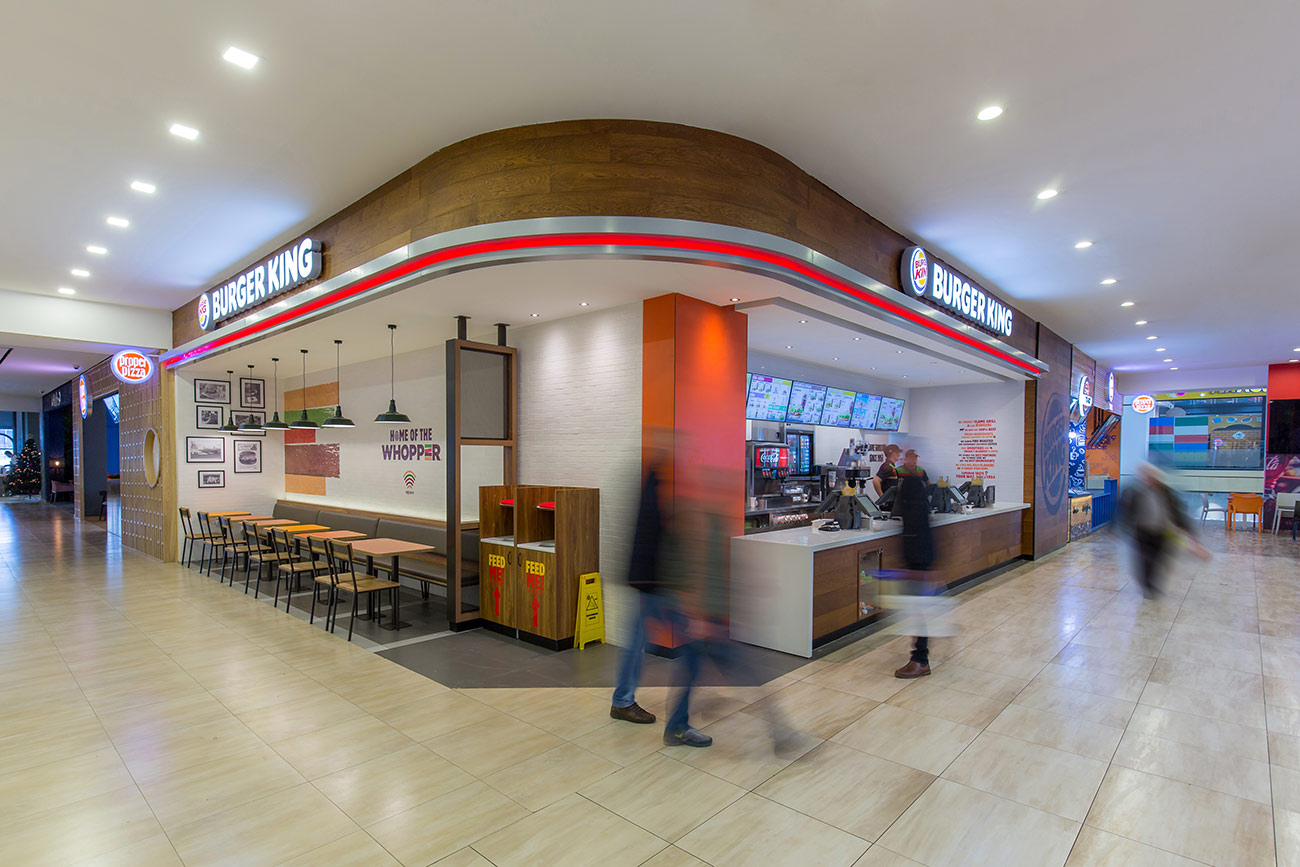 Outdoor Look and Feel
The centerpiece features a red "heritage wall" that is a replica of several twin walls that take place throughout world's Burger King restaurants, ever since it was founded on 1954.
Bright and inviting, the restaurant reflects Burger Kings visual identity through brand colors and decoration by wall collage photographs that display their delicious food!
Faceboook
Twitter